Keeping your pool at a comfortable temperature is easy and affordable with Always Clear Pools N Spas. We can install energy efficient and user-friendly heater systems to suit all pool sizes. Whether you are looking for all year round heating or just extending your swimming season we have pool heating systems to suit any pool or spa.
Our pool heating heat pump systems:
Are environmentally efficient
Will allow you to have maximum control over your pool's temperature
Run silently
Won't hinder the appearance of your pool or outdoor area
Can be installed quickly & easily with no fuss.
Our economical systems will save you money on running costs.
Free onsite quotes and analysis available.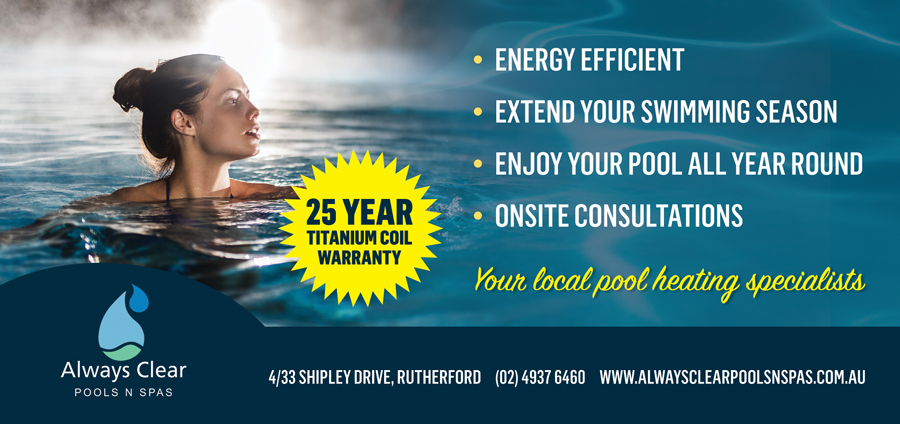 Call us today to organise a quote or installation of pool heating, solar or gas systems and extend your swimming season today.